Dave Mosher has just re-launched
IntantCashPromoCodes V2.0...and its Hot!
Get Paid $25 INSTANT Commissions Giving Away 80 Safelist Promo Codes!
Over $3,952.00 Retail Value!
Super easy to use, no hard systems to learn!
EARN INSTANT COMMISSIONS

No Commissions To Request Or Waiting To Hit A Minimum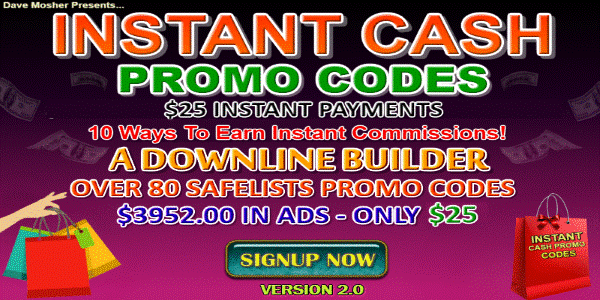 10 Ways To Earn INSTANT Commissions!
Even Free Members Earn 50% INSTANT Commissions!
Version 2.0 Now Includes Site Ads With Credit Mailer!
Promo Code: newmember